• Wisdom
• Circumspection
• Discernment
• Trials
• Sacrifice
• Intuition
• Divination
• Prophecy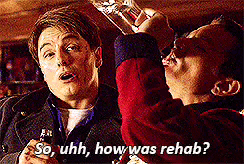 When I couldn't get Sober,
He urged me
Not to Give up Hope
and
He urged me to
Find My Faith -


It didn't have to be his, or anyone else's,
as long as it was rooted upon Forgiveness.
And most importantly,
He said that : -
If I Accepted Responsibility for My Wrongdoings,
and
If I embraced That Part of My Soul That Was UGLY.
( "Hugging The Cactus", he calls it. )
If I Hugged The Cactus Long Enough,
I Would Become a Man of Some Humility,
My Life would Take on New Meaning.
And I Did, and it Worked.
All he asked in return was that
I should
Help The Next Guy
,