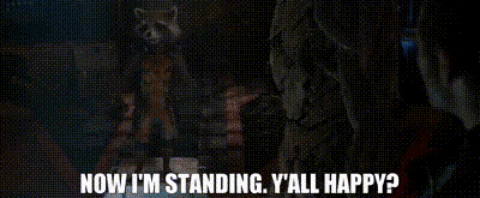 I'm not suggesting the deep alienation that Late Capitalism engenders can be rinsed away by joining a bowling club, but it's a
•START•

Now the priest of Midian had seven daughters: and they came and drew water, and filled the troughs to water their father's flock.

And the shepherds came and drove them away:
but Moses stood up and helped them.
"Sometimes in my live shows I ask the audience if they belong to any groups: a football team, a religious group, a union, a book club, a housing committee, rowing club – I am surprised by how few people have a Tribe.
Whilst the impact of globalisation on national identity cannot yet be fully understood, I can certainly appreciate the reductive appeal of statist myth. I become ultra English during a World Cup, the last one in particular was like a jolly revival of the 'death of Diana' in its ability to pull a nation together in collective hysteria.
But soon enough the bunting comes down, the screens in public squares go black and we are atomized once more. The space between us no longer filled with chants, ditties and 'in jokes', eyes back on the pavement, attention drawn within.
I'm not suggesting the deep alienation that Late Capitalism engenders can be rinsed away by joining a bowling club, but it's a •START•.
And having a Teacher within the group to which you belong provides intimacy and purpose. In the guru traditions of India the love between teacher and student surpasses all other forms, for here it is explicit that what is being transferred in this relationship is nothing short of God's love and how an individual can embody the divine.
We live in lonely and polarized times, where many of us feel lost and fractured. It is evident in our politics but political events reflect deeper and more personal truths. I've been trying for a while now to explain what I feel is happening in the societies that I'm familiar with, by which I mean Europe, Australia, the United States – not that I'm claiming to be a sociologist, I don't have a clue how to approach whatever the hell may be happening in Pakistan or China, but here, here in our post-secular edge lands where the old ideas are dying and the new ones not yet born, I feel a consistent and recognizable yearning for meaning beyond the dayglow ashes of burnt-out consumerism, lurching dumb zombie nationalism, starchy, corrupt religion and the CGI circus of modern mainstream media.
I've been watching for a long time and I knew before Trump, Brexit, radicalism and the 'new right' that something serious was up.
• YOU KNOW IT TOO •
Sometimes we despair and sometimes we distract because it seems like too much for one person to tackle and we've forgotten how to collude.
Yet alone, I am nothing"

Excerpt From
Mentors
Russell Brand