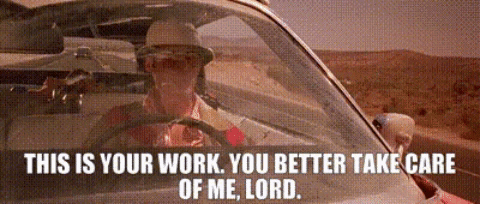 This is Your work.
You better take care of me, Lord.
If You •don't•, You're gonna have •me• on Your hands.
William Blake did a series of engravings based on the Book of Job, rendering in immaculate tableaux Job's trials and suffering. It is as if Blake through his art and the Bible through the means of prose refer to the same subliminal truth, as if this story, the Book of Job, contains essential truths that we can only behold fleetingly and through the lens of image or language.
In one tableau, Yaweh, or God, from on high shows Job 'the behemoth and the leviathan that I made, as I made thee'. These creatures as rendered by Blake are dreadful and uncanny. The dumb, muscular, skinless beast, all sinew and mouth. The deep-dwelling sea serpent ever present but invisible in its awful depths.
When regarding these silently screaming images the horror of God's power is awesome, more terrifying though is the suggestion of ambivalence and that implicitly God The Creator is Not Only Good.
In these images Job and Yaweh look the same, as if both the man made of flesh and the divine father are enshrined within a single form.
These hypnotic tableaux induce a visionary state where we confront that God is within us and our own moral choices determine God's values. That the capacity for Darkness and unconsciousness is as much part of the individual's psychological make-up as the inclination to love and kindness.
That we HAVEto be Good, because if We are not Good, then God is not Good, that God's Grace is realized through us and if we do not realize it then it does not exist.
Like a terrible quantum equation where our intentions create all that is manifest. Do not be lost in the leviathan deep. Do not be trapped in the dumb carnality of form, transcend; transcend that God may imbue The World with His Grace through you.